New Patients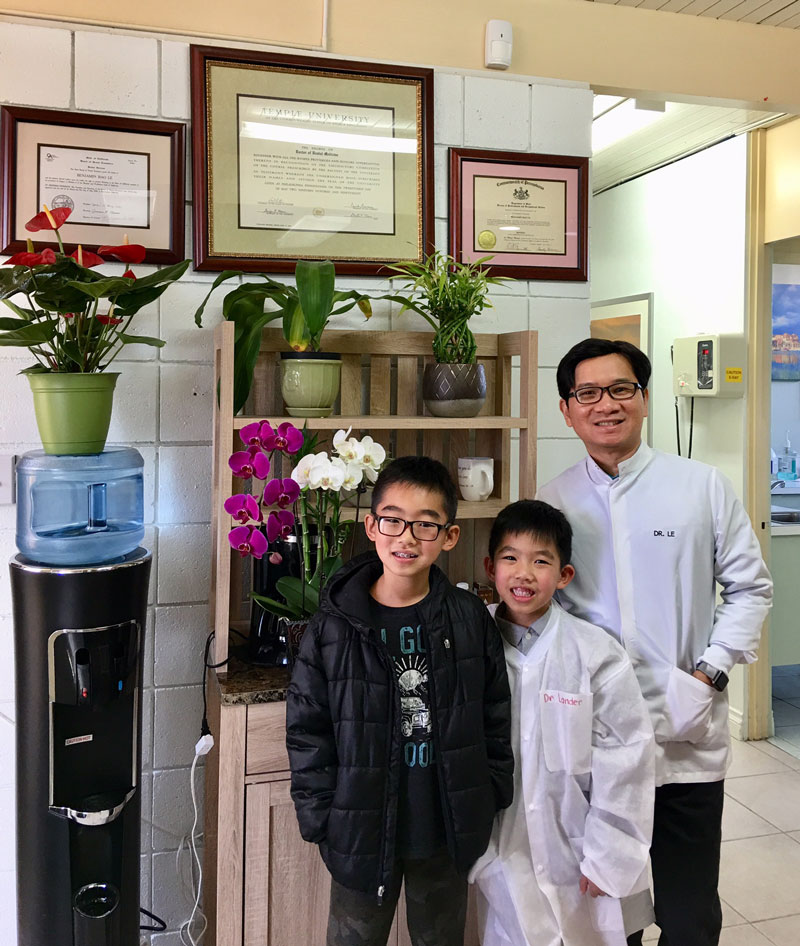 During your first visit, you will be familiarized with our dentist and staff. We will gather sufficient information needed to address your dental concerns. We understand that all patients are unique and require specific needs.
Our Practice's Mission:
To fulfill our mission of providing excellent quality dental care to you and your family, we are committed to:
Establishing and maintaining a clean organize welcoming practice
Staying up to date with latest techniques and equipment.
Ensuring a comfortable, relaxing, trusting environment.
Exceeding your expectations with our knowledge, experience, accuracy and precision, integrity and professionalism.
What Every Patient Can Expect
At our practice, all patients are expected to be treated with courtesy prompt services that meet their specified appointment time. All patients are also expected to have satisfying professional dental treatment experiences. We take pride in providing high quality, effective, and personalized dental care for you and your family and friends.
You will be seen and treated ONLY by Dr. Benjamin Le with the assistance of our professional delightful staffs in a very clean organize relaxing environment with all beautiful ceiling-to-floor glass window private rooms equipped with modern dental equipment.
Our front office staffs also ensure your visits go smoothly from the minute you make your appointment and throughout the treatment process including, but not limited to, verification of insurance benefits/coverages, pricing and financing options, and post treatment follow-ups.
Feel free to call our office at 310-835-0251 to learn more about available services we provide. We will be happy to assist you with any questions or concerns you may have.